In my experience, there are two main factors that lead to success with colored clay.
- even moisture
- even shrinkage
There are so many times throughout the whole process where those two things are the key elements.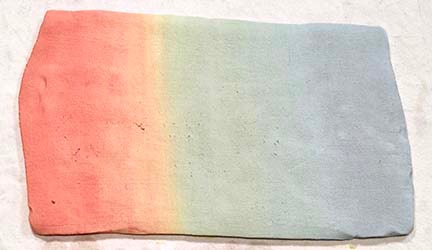 Your Skinner Blend components should match in moisture levels and after you have made the blend you need to let the clay relax as it is going to shrink back a bit.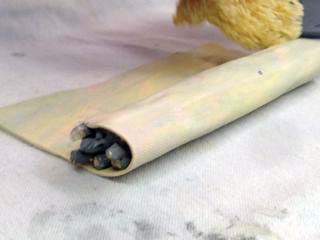 The component parts of your canes should also match as closely as you can in moisture levels. Let them rest overnight before using so they sync together.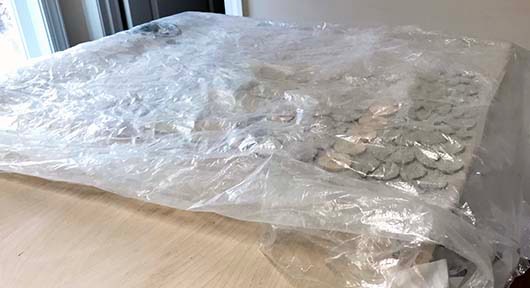 The canes in a larger pattern need to match in moisture so it is a good idea to let them rest together under plastic.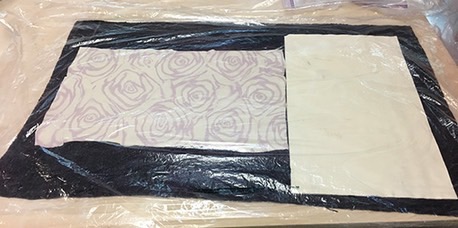 To laminate any size sheets of clay, let them rest together on a damp towel, under plastic to make sure they are at comparable moisture/shrinkage levels. 
MAKE A HOLDING/REST AREA
Lay down a piece of plastic and spread a damp ( not dripping wet ) towel on it.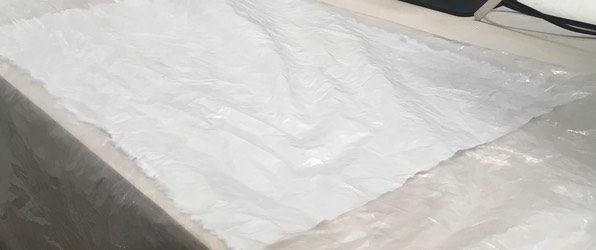 Put your pieces of clay on it and cover with two sheets of plastic.
How long to rest? Not a very technical answer, but let them rest until they feel the same.
Another area where humidity and rest are crucial is when you are drying a finished piece. Here is a link to that info.
 The notion of slowing down and respecting your clay is key to bringing down the percentage of what you might think of as ' failures' but are really predictable results of rushing your clay.
** CLICK HERE ** IF YOU WANT TO LEARN EVERYTHING ABOUT COLORED CLAY, TAKE MY FABULOUS ONLINE WORKSHOP